The Ghidini Group, of which Ghidini Trafilerie is actively part, has its roots in Lumezzane at the beginning of the 20th century: in fact, in 1929 the Ghidini family was already specialised in the manufacturing of non-ferrous metals such as copper, brass, aluminium and nickel silver.
Series of moulds for the casting process.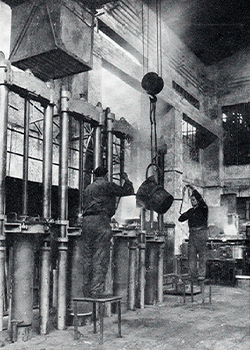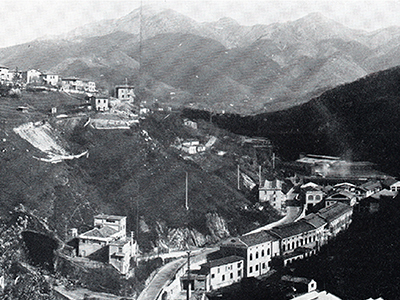 View of the production plant.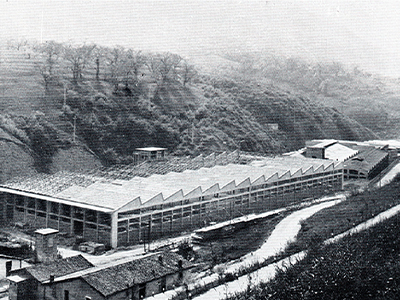 Ghidini Trafilerie, which is specialised in brass and copper manufacturing, officially commenced business in 1983 when the Ghidini Group took over the production plant and machinery of a historical enterprise established in Lumezzane in 1860.

The new shed during the final construction phase.


The company launched a fundamental restructuring and then experienced a significant turning point in 1991 when it added the brass rod to its production, which is now its key activity.

An important growth process has made Ghidini Trafilerie one of the major players in its sector. The reference market is Italy but the company exports directly and indirectly to every part of the world. The group's network of companies is now engaged in a range of activities such as the production of copper tube, wire and rope, brass rod, and brass and plastic hydraulic equipment for the plumbing industry. The entrepreneurial spirit that has distinguished the founder of the group, Commendator Giampietro Ghidini, is kept alive by the new generations committed to carrying on his industrial initiatives.
*The photos from the historical archives depict the origins of the production plant and illustrate the ancient tradition of metals manufacturing that characterises the economy of Lumezzane.
COMMITMENT
By seeking ever more innovative solutions, Ghidini Trafilerie achieves its main objective: to accomplish and constantly increase customer satisfaction, as its clients are the company's most precious resource.
This commitment translates into listening attentively to market demands and to customer requests in order to best satisfy their needs, including through investment in quality and efficiency.
Customer proximity and experience acquired over years of work allow the company to handle every order with responsiveness and promptness.
The cutting-edge technology used in production, such as the modern continuous casting plants, the high-power extrusion presses and the new drawing departments, make it possible to achieve excellent quality levels, ensure timely deliveries and favour energy savings.